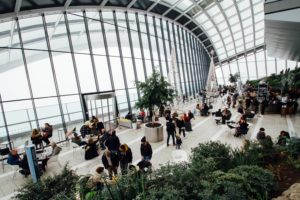 People are at the heart of any growing company. It takes a strong enterprise platform to manage those resources. Oracle PeopleSoft is one of those enterprise products that can compliment that investment. Whether you are a small business using Human Capital Management (HCM) or an academic institution utilizing Campus Solutions (CS), all PeopleSoft platforms offer a variety of challenges and opportunities to define your organization's IT strategies and take you to the next level.
So what does this mean for the customers of Campbell Consulting? It means that Campbell Consulting has added a new resource to their team. Allow me to introduce myself; my name is Ryan Foxworthy and I have been working in the area of Higher Education for over 16 years and I have been an Oracle PeopleSoft Business Analyst for 10 of those. I will be partnering with Daniel and his team to assist the clients of Campbell consulting with their PeopleSoft application strategies so we can help your organization get the most out of your enterprise investments.
Make sure to check back often to this site as I will be posting articles discussing some of my observations from the PeopleSoft world.